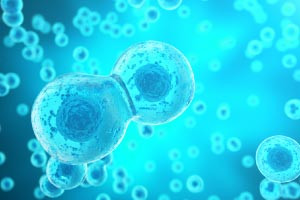 Diplôme en biologie
-
Learners already enrolled
This Free Online Course Includes:
Hours of Learning
CPD Accreditation
Final Assessment
Start Course Now
COURSE PUBLISHER
Published by
-
Diplôme en biologie
Mieux comprendre comment les humains, les animaux et les plantes interagissent les uns avec les autres avec ce cours de biologie libre.
Ce cours gratuit de biologie en ligne vous enseigne tous les aspects de la structure,...
Ce cours gratuit de biologie en ligne vous enseigne tous les aspects de la structure, de la croissance, de l'origine, de l'évolution et de la répartition des êtres vivants. Vous apprendrez à caractériser les choses vivantes en cinq royaumes différents, à étudier les plantes et les cellules animales, et à examiner les six grands groupes de nutriments. Vous étudierez également la théorie des cellules, la biologie végétale et la technologie génétique. Commencez ce cours en ligne gratuit et culbuez votre compréhension du monde vivant !
Read More
In This Free Course, You Will Learn How To
View All Learning Outcomes
View Less
Complete This CPD Accredited Course & Get Your
Certificate

!
Certify Your Skills

A CPD accredited Alison Diploma/Certificate certifies the skills you've learned

Stand Out From The Crowd

Add your Alison Certification to your resumé and stay ahead of the competition

Advance in Your Career

Share your Alison Certification with potential employers to show off your skills and capabilities
Learner Reviews & Feedback For Diplôme en biologie
View More Reviews
Back to course information
About Your Alison Course Publisher
- Alison Stats
- Alison Stats
- Learners
- Courses
- Learners Have Benefited From Their Courses
Read More
More Free Online Courses by This Publisher
Learners Who Took This Course Also Enrolled In
Frequently Asked Questions
What are the best free online biology courses?
How much does an online biology course cost?