Develop an Attractive Personality through Habits and Behavioral Change
Self-confidence is a skill so sign up for this free online self help course to learn how to see yourself as attractive.
Publisher:

JM Ekhteyari
You can become attractive by simply committing to routines that attract and impress others. Easy, right? Not quite. Change is difficult and it takes dedication and practice to make something new become routine. This self help course teaches you how to see yourself more favourably, which will in turn make you more attractive as self-confidence is contagious. We explain how body posture, clothes and health influence people's perceptions of you.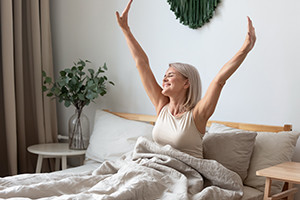 Durée

1.5-3 Heures

Accreditation

CPD
Description
The first step to any successful change is believing that it is possible. If the goal is to attract people, you must first think that you can be attractive but being more appealing has to be the priority. This self help course establishes the role of certain consistent behaviours in becoming more attractive and we then go through these practices. For example, we discuss the importance of consistency in how you treat others, having meaning in your life, confidence, self-esteem, appreciation for what you have and cultivating a passion for life. We then demonstrate the importance of your physical and mental health in making you attractive.
The course then focuses on your appearance. After all, people judge your looks before they hear what you have to say. We provide techniques that can improve your body language and illustrate the value of dressing correctly. We then go through the various verbal skills required to attract others as you may currently be speaking in a way that gives people the wrong impression of you.
The course then explores the essentials of good presentation skills to help you make a positive impression on others. We show you how to use your face to communicate and impress as this skill will boost your confidence and ability to connect with people. Lastly, we discuss mindset as an unhealthy attitude can stop you from making positive changes in your life. Discover how successful and happy people think about life to become attractive in this self help course.
Démarrer le cours maintenant