Understanding Forex Swing Trading
Learn about online trading and the methods and skills needed to do Forex Swing Trading in this free online course.
Publisher:

Daksh Murkute
There is a prevailing misconception in the Forex trading world that suggests that the best way to evaluate the quality of a trading strategy is its win rate. This free online course on Forex Swing Trading will introduce you to the factors that determine the true value of a trading strategy, teach you to become competent in formulating a trade management plan and master techniques that will help you achieve your trading goals.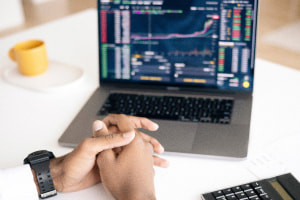 Durata

1.5-3 Oras

Accreditation

CPD
Description
If you would like to get the most out of your online trades and potentially double your profits, then look no further. This free online Forex course will introduce you to a powerful system that will quickly take your trading career to the next level. The factors affecting the price of any currency pair, why certain fluctuations and changes happen in the market, and the impact an imbalance between buyers and sellers can have, all form the basis of your learning. 
You will start off by learning how the Forex market moves, which will help you understand the crucial concepts of "impulse" and "correction". An impulse is a move made by a strong price and is dominated by a single party that could be a buyer or seller. On the other hand, a correction is a move in which the price moves very slowly, caused by a scenario where buyers and sellers are fighting over the control of the market. Understanding these concepts are crucial because it teaches you when to enter and exit a trade. These two particular concepts are discussed in detail along with specific practical examples. Part of this section also teaches you about "support" and "resistance" in Forex trading which refers to the level at which sellers and buyers respectively enter the market. The importance and know-how of drawing support and resistance lines on charts, the difference between these and price levels and the critical concept of "divergence" which is a price movement by a currency in the direction contradicting the movement of an indicator, are then discussed comprehensively. Safeguarding your account by picking the appropriate moments to enter and exit trades, risk management, rules to enter and exit a trade, and the two-trade system conclude the learning content. 
The world of Forex trading has always been popular and understanding more complex concepts associated with this kind of trading can improve your trading success. If you are considering investing in Forex, are in online trading or if you are looking to bolster your financial and market knowledge for career purposes, then enrolling in this advanced Forex course is a great step forward.
Inizio Corso Ora