Pricing e Marketing Mix Models in Marketing Analytics
Master efficaci di pricing e marketing mix tecniche di marketing analytics in questo corso gratuito online.
Business
Gratuito
Prenoti le tue competenze di marketing analytics al livello successivo registrando per questo corso di approfondezza gratuito che copre i prezzi, i modelli di mix di marketing e l'analytics di marketing digitale. Imparerai il concetto di pricing in analytics di marketing, così come ad avvicinarsi a una situazione in cui ci sono più prezzi a più periodi. Si studierà anche l'importanza dell'analisi dei costi a livello macro e dei diversi modelli pubblicitari.
Take this certificate on your own.
Start now and learn at your own pace.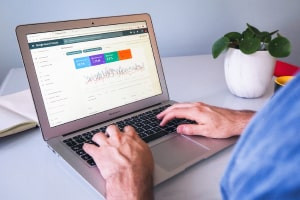 Description
Pricing and Marketing Mix Models in Marketing Analytics è un corso online gratuito che offre una guida completa per comprendere vari modelli di mix di marketing, la tariffazione, nonché diversi modelli pubblicitari in ambito marketing analytics. Ti insegnerà come risolvere i problemi di determinazione dei prezzi con diverse strategie, così come utilizzare l'approccio di determinazione dei prezzi dei blocchi di alimentazione. Iniziare con un'analisi del metodo di skimming della determinazione dei prezzi e come può essere utilizzato per risolvere problemi di vita reale nell'analytics di marketing.
Prossimo, si imparerà sulle caratteristiche del prezzo del blocco di alimentazione, nonché su come la potenza o le aziende basate sull'energia elettrica lo utilizzano nelle loro attività quotidiane di business. Si studieranno le caratteristiche dell'approccio di markdown e dynamic pricing, nonché di come alcune importanti decisioni di business marketing possono essere prese con esso. Poi si discuterà di diversi modelli pubblicitari e di come utilizzare l'analisi dei costi a livello macro nei modelli di marketing mix. Si analizzeranno anche varie strategie che possono essere adattate per supportare la strategia di blocco dell'alimentazione. Infine, padroneggiare l'utilizzo dell'analisi dei costi a livello macro.
Questo corso online gratuito fornisce conoscenze pratiche e numerose applicazioni di determinazione dei prezzi, modelli di mix di mercato, analisi dei costi di macro - livello un pozzo come approccio di determinazione dei prezzi di alimentazione per garantire una grande esperienza di apprendimento in tutto. Sarà di notevole interesse chiunque sia interessato ad utilizzare analytics di marketing per aggiornare la propria conoscenza dell'ecommerce.
Start Course Now