Network Troubleshooting, Standards and Best Practices
Explore the procedures and critical success factors for network troubleshooting with this free online course.
Publisher:

Bigger Brains
Network professionals identify, diagnose, and resolve issues when computer networks break or flounder. This course illustrates the proper measures and processes required to rectify some of the most frequent difficulties. Explore troubleshooting tools, network and security concerns, and policies, procedures, and safety practices. Start with troubleshooting methods and conclude by acquiring skills in documenting change.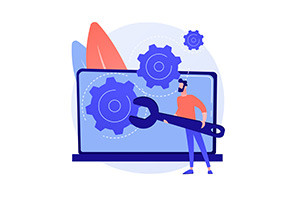 Durata

1.5-3 Oras

Accreditation

CPD
Description
Troubleshooting network issues is akin to a physician attempting to identify an underlying health problem when examining a patient. It is a highly methodological process where guessing is out of the question. This course begins with an overview of the troubleshooting process, which commences with identifying the issue and ends with implementing solutions. You will also see the numerous tools at your disposal to help you identify and fix problems, both software-related and physical. You'll also discover why wireless networks are more challenging to troubleshoot but also more rewarding to operate.
The following part delves into troubleshooting cabling. You will study how to identify and solve difficulties related to copper and fibre. Furthermore, we will describe the most typical network and security issues. Understand how to resolve issues ranging from the most basic, such as incorrect IP configuration, to the most complex, such as end-to-end connectivity issues. Following that, comprehend how WAN hiccups typically present. You will also see the importance of having certain documents in place to ensure network stability and security.
Finally, you will learn why the manner of installing and configuring equipment is critical for troubleshooting, even though it may not be immediately apparent. Discover how to document changes so that there is a clear record in the event of a problem. Networks are far too important in today's world for organisations not to have skilled hands maintaining and repairing them. By taking this network troubleshooting course, you will be the healer of computer network systems.
Inizio Corso Ora