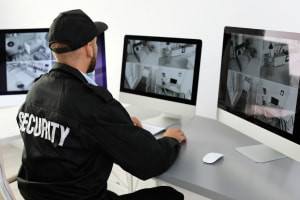 I Basics of Security Guard Work
-
Learners already enrolled
This Free Online Course Includes:
Hours of Learning
CPD Accreditation
Final Assessment
Start Course Now
COURSE PUBLISHER
Published by
-
I Basics of Security Guard Work
Questo corso online gratuito fornisce le competenze necessarie per essere una raffinata guardia di sicurezza che protegge persone e proprietà.
Questo corso di gestione del rischio stabilisce l'importanza degli agenti di sicurezz...
Questo corso di gestione del rischio stabilisce l'importanza degli agenti di sicurezza nella maggior parte dei contesti. Analizziamo l'analisi dei rischi per la sicurezza e le corrette risposte a una crisi immediata. Vi spieghiamo come iniziare una carriera in sicurezza e fornire una serie di competenze utilizzate per disinnestare situazioni di tensione e tenere al sicuro le persone e i beni. Enrol oggi per imparare questi concetti essenziali e usare queste pratiche per iniziare una carriera come guardia di sicurezza e gestire il rischio.
Read More
In This Free Course, You Will Learn How To
View All Learning Outcomes
View Less
Complete This CPD Accredited Course & Get Your
Certificate

!
Certify Your Skills

A CPD accredited Alison Diploma/Certificate certifies the skills you've learned

Stand Out From The Crowd

Add your Alison Certification to your resumé and stay ahead of the competition

Advance in Your Career

Share your Alison Certification with potential employers to show off your skills and capabilities
Learner Reviews & Feedback For I Basics of Security Guard Work
View More Reviews
Back to course information
Learners Who Took This Course Also Enrolled In
Frequently Asked Questions
What are the best free online courses for learning the basics of security guard work?
What are some good qualities of a security guard?
What are the duties and responsibilities of a security guard?
How long does a security guard course take to complete?