Foundations of Network Security
Discover the vulnerabilities of network systems and see what is required to keep them safe in this free online course.
Publisher:

Bigger Brains
A network system unaware of potential threats and with no plans for recovery is a system that is seconds from collapse. This course outlines network risks, techniques that increase resilience, and the steps to perform recovery and evidence collection. Learn about the different kinds of attacks before examining the various solutions at your disposal. Build on your previous monitoring tools skills and know what actions to take.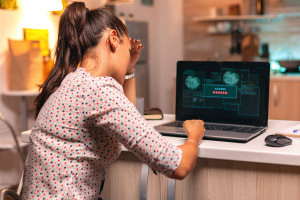 Durata

1.5-3 Oras

Accreditation

CPD
Description
New network threats are constantly evolving. As a result, a network professional must unceasingly learn and adapt to new developments. This course provides a comprehensive overview of the various threats and potential solutions. It begins by illustrating areas of risk, especially the policies, procedures, and solutions to ensure recovery and business continuity in the event of an attack. In addition, you will learn about the various kind of threats, including ones unique to wireless infrastructure and those that are non-technical. You will also explore how to reduce your vulnerabilities or 'attack surface'.
The following part delves into methods to make a network a smaller target, including the deliberation of a sometimes overlooked aspect, physical security. You will study several anti-malware options to protect against viruses and malware. Furthermore, you will comprehend the role of switch ports in improving safety. Following that, discover the numerous unneeded services that can be disabled or removed to decrease overall susceptibility. Furthermore, the instructor illustrates the role of firewalls and how they have evolved in terms of features and capability. Finally, be prepared if an attack does occur. You will understand how to identify, document, and recover digital evidence.
Above all, you will be one step closer to having the necessary skills of a network professional. The course is a must for anyone seriously interested in the field. Network Security is not an option but, a necessity and businesses rely on professionals to keep their operations moving smoothly. By understanding how to reduce vulnerability in a network system, you will be on your way to becoming indispensable to a business.
Inizio Corso Ora