Diploma in Software Testing - Revised
Get advanced knowledge and specialized skills in software testing using this online software testing course.
Publisher:

NPTEL
This free Software Testing course covers the most important topics of software testing, from functional testing to black and white box testing. In this so-called Age of Apps, software testing is becoming an indispensable part of software development. This means there are great career opportunities for software testers. With this course, you will be able to enhance your résumé and become a professional software tester.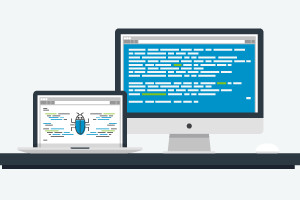 Durata

Oras

Accreditation

CPD
Description
This Diploma in Software Testing course starts with an overview of software testing concepts. Next, you will learn the most efficient time testing should start in the software development life cycle in order to save resources. You will then learn the difference between verification and validation processes of testing. You will also become familiar with the strengths, weaknesses, and faults in a program in the V model and fault model.

Next, you will learn the different types of functional testing like the unit, integration, black box, white box, system, and regression. Black box test design techniques such as special value testing, combination testing, decision table-based testing, pair-wise or all-pairs testing methods are also discussed in detail. Moreover, you will learn the different white box testing techniques, including modified condition and decision coverage testing (MC/DC) and path testing.

This course will help you master the different techniques, and tools used in testing software. You will learn to identify which one is best to use in a particular test case as well as when to use it during the software development life cycle. This will enable you to save your company time, effort, money, and other resources while ensuring the quality of software products being tested. So, enrol now and get on your way to becoming an expert in testing software.
Inizio Corso Ora