Advanced Diploma in Wildlife Conservation
Learn about key facets of wildlife conservation, including the threats faced by ecosystems in this free online course..
Publisher:

NPTEL
This course will give you a comprehensive understanding of wildlife conservation, including the need for preservation and the various threats that wild animals and their habitats face. It will demonstrate how to safely capture wild animals, how to treat them when necessary, and how to manage their habitats and populations. You will learn using a case-study approach with real-life examples to get a better understanding of this field and its uses.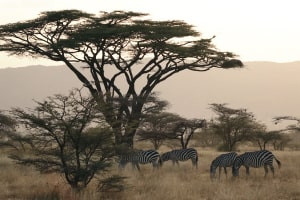 Durata

20-30 Oras

Accreditation

CPD
Description
Learn about central concepts of wildlife conservation such as 'biodiversity', the economic valuation of biodiversity and the methods of valuation. This course will also explore how you can manage and improve the habitats of wildlife.
Then, it will show you how you can estimate the rate of species loss, the factors driving species towards extinction and how wildlife can be monitored. You will learn about habitat degradation, loss, fragmentation and displacement. Also, you will be introduced to the management of wildlife diseases, studying the horizontal and vertical transmission of diseases and what a 'host' is.
This course also explains the capturing and restraining of wild animals, and you will be shown some capture and restrain situations as an illustration. Furthermore, you will learn about conservation genetics and Mendel's laws of genetics before being introduced to in-situ and ex-situ conservation and the concept of zoos. Finally, you will be shown the management of changes and the impact of climate, 'forcings' and responses. This course is important for learners who would like to venture into ecology and explore new and novel approaches to conserving wildlife.
Inizio Corso Ora