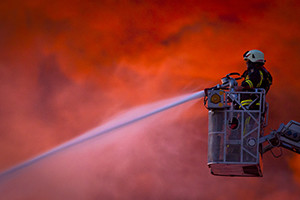 Addestramento dei vigili del fuoco
-
Learners already enrolled
This Free Online Course Includes:
Hours of Learning
CPD Accreditation
Final Assessment
Start Course Now
COURSE PUBLISHER
Published by
-
Addestramento dei vigili del fuoco
In questo corso gratuito online, imparare i compiti più importanti dei vigili del fuoco e studiare gli standard di sicurezza antincendio.
Questo corso ti aiuterà a imparare i ruoli dei vigili del fuoco e fornisce informazi...
Questo corso ti aiuterà a imparare i ruoli dei vigili del fuoco e fornisce informazioni essenziali sulle questioni di salute e sicurezza che incontrano quotidianamente. Si discuterà della legislazione generale che si è venuta a partire da varie esperienze pratiche raccolte dal passato. Passeremo anche attraverso i passi per misurare il rischio di incendio e alcune questioni importanti. Discuteremo delle tutele per implementare, controllare e rivedere gli standard di sicurezza per aiutarti a garantire la conformità.
Read More
In This Free Course, You Will Learn How To
View All Learning Outcomes
View Less
Complete This CPD Accredited Course & Get Your
Certificate

!
Certify Your Skills

A CPD accredited Alison Diploma/Certificate certifies the skills you've learned

Stand Out From The Crowd

Add your Alison Certification to your resumé and stay ahead of the competition

Advance in Your Career

Share your Alison Certification with potential employers to show off your skills and capabilities
Learner Reviews & Feedback For Addestramento dei vigili del fuoco
View More Reviews
Back to course information
Learners Who Took This Course Also Enrolled In
Frequently Asked Questions
Why should I study a firefighter training course?
How do I become a firefighter?
How long is firefighter training?
What is the firefighter workout?