Ciao. Come possiamo aiutarti?
Back
Welcome to Alison's Help Center; where all your most commonly asked questions are answered.

Before contacting us, use the search (above) or browse through our categories (left) to try and find your answer.
Perché non posso completare il mio corso?
Scenario: Hai completato tutto il corso e passato la valutazione, ma il bottone Finish alla fine della valutazione non funzionerà, cioè il tuo punteggio non è registrato.

Soluzione:

La soluzione dipende da quale tipo di browser o dispositivo si sta utilizzando. Segui le istruzioni pertinenti di seguito e riprendi la valutazione in modo che i tuoi progressi siano aggiornati:

(a) Se si utilizza un dispositivo iOS come iPad o iPhone, si noti che questi dispositivi non sono ottimizzati per il nostro sito web e causeranno problemi con progressi non aggiornabili. Se si utilizza una tablet Android o un dispositivo mobile, ciò può causare problemi a causa dell'incompatibilità se si sta visualizzando un corso che non è ottimizzato per la nostra App Android. Molti dei nostri corsi sono basati su Flash; tali dispositivi non supportano contenuti Flash e quindi non sarà in grado di visualizzare il corso su di esso. I nostri corsi non sono ancora completamente ottimizzati per la visualizzazione sui dispositivi mobili. I corsi ottimizzati per la nostra app Android sono indicati da un ticchettio verde sull'app.

(b) Se si sta avendo un problema su un PC che utilizza Internet Explorer o Edge Browser quindi utilizzare un browser web alternativo (come Mozilla Firefox, Google Chrome, ecc.) per riprendersi la valutazione. Il pulsante Fine dovrebbe funzionare consentendo di completare il corso.

Possono essere scaricati qui:


Se in seguito a questi passi non viene risolto il problema, inviare e-mail [email protected] indicando il proprio browser e il tipo di periferica, e includere una screenshot del punteggio di valutazione e saremo felici di aggiornarlo manualmente per voi.
Grazie! Apprezziamo il tuo contributo.
Ci dispiace che questo articolo non ti sia stato utile.
Please leave us a message with your feedback so we can improve this article. If you choose not to provide your email we will not be able to respond to you directly.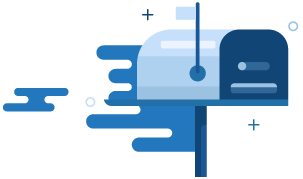 Can't find the answer you're looking for?
Don't worry, we're here to help! Contact our Learner Support Team with your question.
Contact Support