Back
Welcome to Alison's Help Center; where all your most commonly asked questions are answered.

Before contacting us, use the search (above) or browse through our categories (left) to try and find your answer.
Why can't I complete my course?
Scenario: You have completed the whole course and passed the assessment, but the Finish button at the end of the assessment won't work, meaning your score is not recorded.

Solution:

The solution will depend on what type of browser or device you are using. Please follow the relevant instructions below and retake the assessment in order for your progress to update:

(a) If you are using a iOS device such as iPad or iPhone then please note that these devices are not optimised for our website and will cause issues with progress not updating. If you are using an Android tablet or mobile device, this may cause issues due to incompatibility if you are viewing a course that is not optimised for our Android App. Many of our courses are Flash based; such devices do not support Flash content and so you will not be able to view the course on it. Our courses are not yet fully optimised for viewing on mobile devices. The courses optimised for our Android App are indicated by a green tick on the app.

(b) If you are having an issue on a PC using Internet Explorer or Edge browser then please use an alternative web browser (such as Mozilla Firefox, Google Chrome, etc.) to retake the assessment. The Finish button should work allowing you to complete the course.

They can be downloaded here:


If following these steps does not resolve your issue, please email [email protected] stating your browser and device type, and include a screenshot of your assessment score and we will be happy to update this manually for you.
Thank you! We appreciate your feedback.
We're sorry this article was not helpful.
Please leave us a message with your feedback so we can improve this article. If you choose not to provide your email we will not be able to respond to you directly.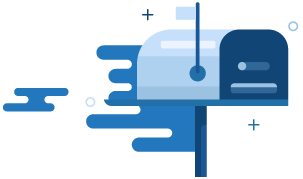 Can't find the answer you're looking for?
Don't worry, we're here to help! Contact our Learner Support Team with your question.
Contact Support