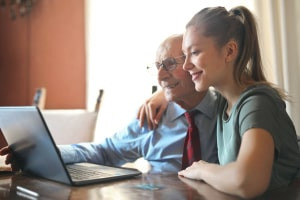 Salvaguardia Adulti Vulnerabili
-
Learners already enrolled
This Free Online Course Includes:
Hours of Learning
CPD Accreditation
Final Assessment
Start Course Now
COURSE PUBLISHER
Published by
-
Salvaguardia Adulti Vulnerabili
Questo corso gratuito di caredia online ti aiuta a proteggere gli adulti vulnerabili, a casa o come parte del tuo lavoro.
Questo corso gratuito di carezze online ti insegna come proteggere le persone vulnera...
Questo corso gratuito di carezze online ti insegna come proteggere le persone vulnerabili e sollevare preoccupazioni per quanto riguarda il loro benessere. Spieghiamo i controlli "Disclosure e Baranello Service" che impediscono di danneggiare i bambini britannici e certi adulti. Copriamo anche i diversi modi di condividere le informazioni con gli organismi competenti in materia di abusi e trascuratezza.
Read More
In This Free Course, You Will Learn How To
View All Learning Outcomes
View Less
Complete This CPD Accredited Course & Get Your
Certificate

!
Certify Your Skills

A CPD accredited Alison Diploma/Certificate certifies the skills you've learned

Stand Out From The Crowd

Add your Alison Certification to your resumé and stay ahead of the competition

Advance in Your Career

Share your Alison Certification with potential employers to show off your skills and capabilities
Learner Reviews & Feedback For Salvaguardia Adulti Vulnerabili
View More Reviews
Back to course information
About Your Alison Course Publisher
- Alison Stats
- Alison Stats
- Learners
- Courses
- Learners Have Benefited From Their Courses
Read More
More Free Online Courses by This Publisher
Learners Who Took This Course Also Enrolled In
Frequently Asked Questions
What is meant by safeguarding?
What are some principles of safeguarding adults?
Why is safeguarding adults important?
What is the best course on safeguarding vulnerable adults?