Diploma in Film Studies: The French Masters e Classic Hollywood Cinema
Master concetti chiave di intertestualità e modernismo studiando i maestri francesi e il classico cinema hollywoodiano ..
Publisher:

NPTEL
L'importanza dell'intertestualità nel cinema è esaminata in questo corso gratuito online osservando alcuni testi canonici della New Wave francese e l'età d'oro di Hollywood, che include i classici fino agli anni ' 1960s. Studierai anche il lavoro dei maestri francesi Jean Renoir e Robert Bresson, e i loro contributi indelebili all'evoluzione del cinema.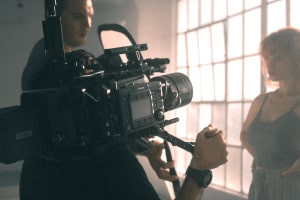 Durata

10-15 Oras

Accreditation

CPD
Description
Questo corso gratuito online fornisce un'introduzione all'intertestualità, ai maestri francesi e al classico cinema hollywoodiano. Padroneggierai anche le caratteristiche chiave del modernismo e dell'espressionismo nel filmmaking. Kick off che studia l'intertestualità analizzando film popolari come &ld'Matrice The Matrix, &ld'ultimo Casablanca e &ld'Blade Runner nei dettagli. Si studierà poi una breve storia dei maestri francesi, in particolare Jean Renoir e Robert Bresson, e i loro importanti contributi al cinema.
Il materiale va avanti descrive il concetto di un testo canonico &ldino e lo sfondo storico del nuovo movimento hollywoodiano e la sua vasta influenza sul cinema in tutte le parti del mondo. Ricevi una breve panoramica degli Academy Awards (noti anche come &ld'Oscars ' e premiato ogni anno dall'American Academy of Motion Picture Arts and Sciences) prima di approfondire un'analisi dell'opera di famosi registi della classica Hollywood, come George Stevens, William Wyler, Billy Wilder, Elia Kazan e George Cukor. Infine, questo corso vi aiuterà ad ottenere una conoscenza dettagliata del melodramma e delle sue categorie miriadi come equestre, nautica e canina. Inoltre, guarderete anche il cinema di Douglas Sirk, regista di cinema tedesco meglio conosciuto per il suo lavoro a Hollywood melodramas degli anni ' 1950s.
Questo corso è finalizzato a soddisfare gli interessi e le esigenze dei giovani professionisti della carriera che vogliono sviluppare una profonda comprensione dell'intertestualità, del modernismo e dell'espressionismo nel cinema e per gli studenti che vogliono studiare il cinema di storia.
Inizio Corso Ora