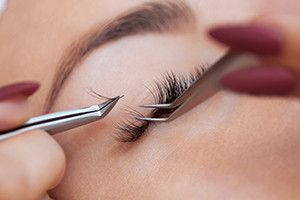 Eyelash Extension et Lash Lift
-
Learners already enrolled
This Free Online Course Includes:
Hours of Learning
CPD Accreditation
Final Assessment
Start Course Now
COURSE PUBLISHER
Published by
-
Eyelash Extension et Lash Lift
Devenez un expert en extension des cils et des traitements de levée de choc pour le développement professionnel dans ce cours gratuit en ligne.
Apprenez à développer habilement l'extension des cils et les traitements curl pour ...
Apprenez à développer habilement l'extension des cils et les traitements curl pour faire croître votre clientèle d'affaires et de presse. Ce cours présente les outils requis, les procédures et les normes de l'industrie pour l'hygiène dans l'environnement de travail. Vous apprendrez également à sélectionner les meilleurs cils appropriés pour les différentes longueurs de réactions naturelles et à découvrir comment choisir les meilleurs boucliers pour donner l'effet curl qui est sûr de satisfaire vos clients.
Read More
What You Will Learn In This Free Course
View All Learning Outcomes
View Less
Complete This CPD Accredited Course & Get Your
Certificate

!
Certify Your Skills

A CPD accredited Alison Diploma/Certificate certifies the skills you've learned

Stand Out From The Crowd

Add your Alison Certification to your resume and stay ahead of the competition

Advance in Your Career

Share your Alison Certification with potential employers to show off your skills and capabilities
Learner Reviews & Feedback For Eyelash Extension et Lash Lift
View More Reviews
Back to course information
About Your Alison Course Publisher
- Alison Stats
- Alison Stats
- Learners
- Courses
- Learners Have Benefited From Their Courses
Read More
More Free Online Courses by This Publisher
Learners Who Took This Course Also Enrolled In
Frequently Asked Questions
What is the difference between an eyelash extension and a lash lift?
How do I get my start in the eyelash industry?
What's the best eyelash extension and lash lift course?