Order now and get FREE standard shipping!
Order now
Systems Engineering
Junte-se a 24,561 outros estudantes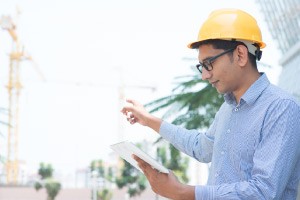 Grátis

2-3 Horas

Avaliação

Certificação

50 Pts
Systems engineering is an interdisciplinary field of engineering focusing on how complex engineering projects should be designed and managed over their life cycles. It deals with work-processes and tools to manage risks on complex projects and is used in areas such as control engineering, industrial engineering, organizational studies, and project management.

This free online course will give you a comprehensive understanding and knowledge of systems engineering. The course examines systems and why they are important and you will learn about modern engineering, systems methodologies, systems concepts, ways of thinking, and systems modelling and diagramming.

This course will be of great interest to professionals who work in all engineering sectors and also to students of engineering, information technology, software development and management. The course will be helpful for anyone who would like to learn more about the use of diagrams, risk assessment and problem solving.


After studying this course you should be able to:
- evaluate a specific example or case of a product development process in terms of the 'waterfall' life cycle model of software development;
- classify new product developments as: fault correction, enhancements, new but similar products, radically different, revolutionary or iconoclastic products;
- analyse the causes of a systems failure;
- identify and evaluate the importance of the relationships of the factors leading up to system complication and complexity;
- answer the question 'why is systems engineering important?'
- define the difference in process between science and engineering;
- develop confidence in using systems concepts and language;
- describe accurately the set of key systems concepts;
- describe and use a general classification of models;
- outline and discuss the process of systems modelling, where models are used as part of a systemic approach to a range of different situations;
- appreciate diagrams as a powerful aid to thinking and acting;
- distinguish between systems diagrams and diagrams helpful in systems work.

"Todos os cursos da Alison são gratuitos para estudar. Para completar com sucesso um curso, você deve marcar 80% ou mais em cada avaliação do curso. Após a conclusão bem-sucedida de um curso",Você pode optar por tornar a sua conquista formal comprando um Diploma , Certificado ou PDF da Alison.

oficial. Ter um documento da Alison oficial é uma ótima forma de comemorar e compartilhar o seu sucesso. É:

Ideal para incluir nos CVs,inscrições de trabalho e portfolios
Uma forma de mostrar a sua habilidade de aprender e alcançar altos resultados
Lista de Módulos
( 9 )
Módulo
1 Module 1: Why systems engineering is important?

Systems engineering is an interdisciplinary field of engineering focusing on how complex engineering projects should be designed and managed over their life cycles.

Módulo
2 Module 2: What is modern engineering and systems?

In this module you will learn to identify and evaluate the importance of relationships within the process and assess the relative importance of stakeholders. You will also be able to classify a systems engineering project in terms of the balance of demands, choice and constraints.

Módulo
3 Module 3: Systems methodologies for managing change

The use of systems concepts and models forms part of a process of investigation that is often described in the literature of systems, design and decision-making as a 'methodology', where a methodology is a process of enquiry, not a method to produce a predetermined result. This module will outline briefly the two major generic variants of systems methodologies.

Módulo
4 Module 4: What is systems engineering - The career of a concept

This module outlines the origin of systems engineering and systems analysis. We will look at the theory behind the Society for General Systems Theory, the philosophical theory of John Dewey and the use of systems engineering in organisations such as Bell Laboratories.

Módulo
5 Module 5: The original course teams approach to systems engineering

Module 5 will attempt to give definitive definitions of systems engineering and analysis. The aims and principles of engineering, and also a definition of process will be outlined, and we will also go back over the systems engineering methodology used in the course.

Módulo
6 Module 6 : Systems thinking and practice

Systems' thinking is the process of understanding how things influence one another within a whole.

Módulo
7 Module 7: Systems modelling

Systems' modelling is the interdisciplinary study of the use of models to conceptualize and construct systems.

Módulo
8 Module 8: Systems diagramming

Systems diagramming is essential when planning a project. This will allow you to show your thinking regarding an idea and whether or not these ideas will answer the design problem.

Módulo
9 Module 9: Systems Engineering Assessment

You must score 80% or more to pass this assessment.