Ciao. Come possiamo aiutarti?
Back
Welcome to Alison's Help Center; where all your most commonly asked questions are answered.

Before contacting us, use the search (above) or browse through our categories (left) to try and find your answer.
Come rivendico la mia ricompensa?
Ci sono due destinazioni di riferimento che è possibile scegliere da; un Free Digital Certificate o un Free Digital Diploma.

Quando si raggiunge l'obiettivo per ricevere un Certificato digitale gratuito (quando 3 nuovi amici hanno completato il processo) si vedrà il pulsante Redeem Ora compare nella tua pagina Stats:

Se si desidera fare riferimento ad altri amici per guadagnare un diploma digitale gratuito non cliccare sul pulsante Redeem Now, invece aspettare che l'indicatore blu abbia raggiunto il marcatore Free Digital Diploma (quando 25 nuovi amici hanno completato il processo di deferimento):

Una volta cliccate il pulsante Redeem Now riceverete un'email, all'indirizzo email registrato al vostro account, che conterrà il Codice Voucher che si può usare per riscattare il vostro Certificato digitale o il Diploma digitale.

Se avete bisogno di ulteriore assistenza per favore email [email protected] e saremo felici di aiutare.
Grazie! Apprezziamo il tuo contributo.
Ci dispiace che questo articolo non ti sia stato utile.
Please leave us a message with your feedback so we can improve this article. If you choose not to provide your email we will not be able to respond to you directly.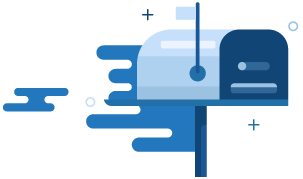 Can't find the answer you're looking for?
Don't worry, we're here to help! Contact our Learner Support Team with your question.
Contact Support