Ciao. Come possiamo aiutarti?
Back
Welcome to Alison's Help Center; where all your most commonly asked questions are answered.

Before contacting us, use the search (above) or browse through our categories (left) to try and find your answer.
How can I pay for my certificate?
If you wish to view the exact price of your certificate, check out our Pricing page. If you require the use of a currency converter, please clickhere.

You can purchase your certificate directly from the Alison Shop, simply click on the PDF/ Certificate/ Diploma icon you wish to purchase and it will be added to your cart.



We have a number of approved payment methods:

· Credit/ Debit Card

Facilitated by Stripe

· PayPal

If PayPal is operational in your country

· Western Union

If you choose to pay via Western Union, please use the following details:

Name: Laura Flanagan

Phone Number: 00353 91 744 528

Company: ALISON

Address: Alison, Galway, Republic of Ireland

· Bank Transfer

If you choose to pay via Bank Transfer, please use the following details:

Account Name: Capernaum Ltd t/a ALISON

Bank Name: Ulster Bank

Bank Address: 33 Eyre Square, Galway, Ireland

Account Number: 16967188

Sort Code: 985750

Swift Code/ BIC : ULSBIE2D

IBAN: IE38ULSB98575016967188

If you require any further assistance please email [email protected] and we will be happy to help!
Grazie! Apprezziamo il tuo contributo.
Ci dispiace che questo articolo non ti sia stato utile.
Please leave us a message with your feedback so we can improve this article. If you choose not to provide your email we will not be able to respond to you directly.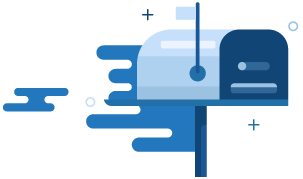 Can't find the answer you're looking for?
Don't worry, we're here to help! Contact our Learner Support Team with your question.
Contact Support