Vendi su Amazon FBA by Leveraging Existing Popular Listings: Start Small and Scale Up
Imparate a vendere prodotti all'ingrosso o all'arbitraggio e a vendere per un profitto su Amazon. Il semplice business Amazon FBA.
Business
Gratuito
Corso online gratuito che mostra come vendere su Amazon senza etichettatura privata o creare i propri elenchi. Imparare a sfruttare gli elenchi di volumi di vendita elevati identificando prodotti che già vendono bene e provengono da grossisti nazionali, o attraverso l'arbitraggio. Scopri tutto quello che devi sapere, dalla creazione del tuo account Amazon all'identificazione e all'esternalizzazione dei migliori prodotti da vendere, per vincere il 'Buy Box', e altro.
Take this certificate on your own.
Start now and learn at your own pace.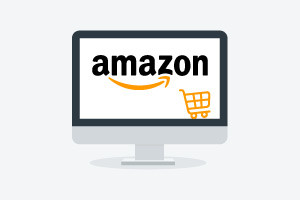 Description
Selling su Amazon FBA può essere un'impresa entusiasmante e redditizia. In questo corso gratuito online ci sono due modi principali per vendere su Amazon: Puoi creare nuovi elenchi di marchi, o puoi sfruttare gli elenchi di successo esistenti. Entrambi i metodi hanno pro e contro (come tutto!). Questo corso si focalizza sulla leveraging degli elenchi di successo esistenti.
Si imparerà tutto quello che occorre sapere, dalla creazione e dalla verifica del tuo account Amazon, per identificare e approvvigare i migliori prodotti da vendere. Imparerai anche come vincere il Buy Box: Questo è il punto in cui proviene l'80% delle vendite su Amazon. Argomenti trattati in dettaglio includono: Getting Ready to Sell su Amazon; Identifying Profitable Products; Wholesale o Arbitrage?; Tutto Informazioni su Costi e Profit; Finding Wholesalers; Prepping e Shipping Your Inventory to Amazon; Winning the Buy Box; Promozione dei tuoi Prodotti; Promuovere i tuoi Prodotti; Promuovere i tuoi prodotti e Gestione Inventario e Scaling Up.
Questo corso è insegnato da un istruttore con 5 anni di esperienza di vendita su Amazon. Iniziate il corso oggi e imparate a usare gli strumenti gratuite per la ricerca, come gestire il flusso di cassa, come fissare obiettivi per le vendite e i profitti, e molto di più.
Start Course Now