Software Testing - Condition Coverage e Mutation Testing Strategies - Revised
Il corso di Strategia di Copertura di Condizione e Testing Testing rotta vi insegnerà molte delle strategie di test avanzate per il software.
Publisher:

NPTEL
This free online software testing course is focused on condition coverage and mutation testing strategies. You will learn about coverage based techniques such as Multiple Condition Coverage (MCC) and Modified Condition and Decision Coverage (MC/DC). You will also study how to use Data Flow Testing to test your variables in a program, create a control flow graph, and introduce faults into your program for mutation testing.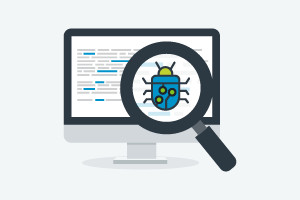 Durata

1.5-3 Oras

Accreditation

CPD
Description
In questo corso, si imparerà il test Dataflow e la creazione di grafi di flusso di controllo e di tecniche di copertura come la copertura di più condizioni (MCC).
Si imparerà su come funziona il test di mutazione e perché introdurre errori nel tuo programma. Imparerai informazioni di base e la prova di copertura a condizioni multiple. Si impareranno le differenze nelle tecniche di copertura, i loro punti di forza e di debolezza. Si verificherà l'MC/DC, o la condizione modificata e la verifica della copertura della decisione. Si verificherà anche la creazione di grafici di flusso di controllo per il test di percorso. Si imparerà a verificare la propria variabile in un programma utilizzando il test Dataflow. Si indagherà ulteriormente sui test di mutazione, sulla sua terminologia e sui potenziali svantaggi. Infine, verrà introdotto al test di integrazione e ai diversi approcci a esso.
Questo corso sarà di interesse per qualsiasi programmatore desiderosi di imparare sui programmi di test avanzati per quello che possono aver scritto. Prerequisiti: sarà necessario completare i due corsi precedenti: &lname Introduction to Software Testing 'and' Software Testing - Black - Box Strategies and White - Box testing '.
Inizio Corso Ora