Wide Area Networks e Networking Services e Security - Rivisto
Acquisire una maggiore comprensione della tecnologia Wide Area Networks e della sicurezza WAN con questo corso online gratuito.
IT
Gratuito
Questo servizio gratuito online Wide Area Networks e Networking Services and Security vi darà una panoramica dei servizi richiesti per una rete per funzionare in modo sicuro ed efficace. Imparerai anche che nel networking di computer, un servizio di rete è un'applicazione che fornisce archiviazione dati, manipolazione, presentazione e comunicazione tramite un'architettura client-server o peer-to-peer che si basa su protocolli di rete a livello di applicazione.
Take this certificate on your own.
Start now and learn at your own pace.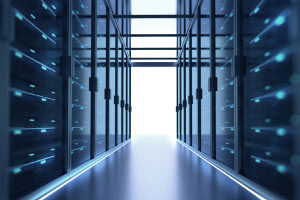 Description
Questo corso di Wide Area Networks vi introdurrà per la prima volta alle funzioni che possono essere fornite dai servizi di rete. Si studierà l'installazione e la funzione del DHCP (Dynamic Host Configuration Protocol) e le 4 fasi che passa durante l'assegnazione di un indirizzo IP al client. Il corso discuterà poi di Automatic Private IP Addressing (APIPA), Routing e Remote Access Service (RRAS), IP security (IPSec), Domain Name System (DNS) e Windows Internet Name Service (WINS).
Si imparerà quindi a collegare la propria rete locale ad altre reti di area locale su grandi aree geografiche e su più tipi di confini. Si studierà il routing, le differenze tra protocollo di Interior Gateway Protocol (IGP), Exterior Gateway Protocol (EGP) e Wide Area Network WAN. Il corso di rete wide area discuterà anche le tecnologie di core Wide Area Network, tra cui Asynchronous Transfer Mode (ATM), Frame Relay, SMDS (Switched Multimegabit Data Services) e X.25.
Il networking informatico consente agli utenti di condividere file di dati e dispositivi hardware come stampanti, scanner e hard disk. La condivisione dei dispositivi è essenziale per la maggior parte delle aziende moderne e non è possibile senza reti di computer. Questo corso gratuito di rete WAN online di ampio spazio vi insegnerà la struttura e la funzione del networking di computer in modo da ottenere una migliore presa di LANs e OSI. Entro la fine del corso WAN di rete grandarea, saprete come costruire una rete di computer sicura e sicura.
Start Course Now