Psicologia Applicata - Matching Marketing Strategies to Consumer Personalities - Revised
Scopri come si formano le Personalità del Consumatore e il ruolo che la personalità gioca nel processo decisionale dei consumatori.
Publisher:

NPTEL
This free online Applied Psychology course teaches how to match marketing strategies to consumer personalities. When it comes to marketing strategies, it is essential that all marketers match their strategies to the personalities of their unique users. With this course, you will learn the psychological aspects of consumer personality and why consumers buy products and brands whose 'brand personality' matches their own.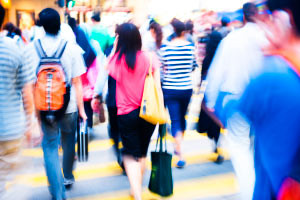 Durata

1.5-3 Oras

Accreditation

CPD
Description
studiando Psicologia Applicata - Matching Marketing Strategies to Consumatori Personalità da introdurre agli aspetti psicologici della personalità del consumatore e perché i consumatori generalmente acquistano quei prodotti / marche la cui "personalità di marca" corrisponde alla propria. Si imparerà la ricerca psicologica che ha dimostrato che la decisione di un consumatore sul fatto di acquistare o meno un determinato marchio oltre che il calendario e il luogo di acquisto, la quantità acquistata, il suo utilizzo e lo smaltimento, sono tutti basati sulla personalità del consumatore. Di conseguenza lo studio della personalità dei consumatori è di grande importanza in modo che i marketer comprendano gli aspetti psicologici della personalità del consumatore in modo che possano elaborare strategie di marketing appropriate per introdurre il prodotto giusto / il marchio al consumatore giusto. Il corso ti presentera 'la prima volta alla natura della personalita' in generale e imparerai le differenze tra i tipi di personalita 'e i tratti della personalita'. In questa fase, si esamineranno anche gli aspetti di auto - concetto e di auto - immagine e vedranno come questi aiuti modellino la personalità di ogni consumatore. Infine, il corso introduce teorie di personalità così come sviluppate dagli psicologi e si impara come i marketer possono adattare queste teorie durante il design, lo sviluppo e l'implementazione di strategie di marketing. Questo corso sarà di grande interesse per tutti i professionisti del marketing che vorrebbe saperne di più sulla personalità dei consumatori e perché capire questo aspetto del comportamento dei consumatori aiuterà i marketer a progettare strategie di marketing più efficaci ed efficienti.
Inizio Corso Ora