Mastering Maps e app basate su Località in iOS
In questo corso online gratuito impara come aggiungere la location e la funzionalità di mappa utilizzando app basate su locazioni in iOS.
IT
Gratuito
Si desidera imparare come aggiungere la funzionalità di posizione e mappa alle tue app in iOS? Questo corso gratuito online copre la creazione di applicazioni che utilizzano la posizione e la funzionalità di mappa, e vi introduce per lavorare con importanti biblioteche iOS / cocoapodi come CLLocation, Mapkit. Avvia questo breve corso oggi e entro la fine della settimana sarà in grado di aggiungere la funzionalità e la funzionalità di mappa a qualsiasi app iOS.
Take this certificate on your own.
Start now and learn at your own pace.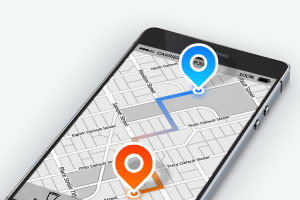 Description
Questo corso è un'introduzione su come implementare le funzioni basate sull'ubicazione nelle tue app. Un enorme numero di app best-seller incorporano un certo livello di servizi di localizzazione come Uber, Tinder e altro. Questo argomento offre una panoramica completa di working with locations and map. Imparerai come rendere le richieste di rete, gestire locazioni e incorporare mappe in app utilizzando MapKit.
Il corso continua lavorando con gli oggetti iOS di base come CLLocation per gestire i dati di posizione e altitudine di un dispositivo. Imparerai anche come installare e utilizzare i Cocoapodi come Alamofire e AlamofireImage per scaricare immagini dagli URL.
Se sei interessato allo sviluppo di app iOS come futura carriera, o se sei un professionista IT che cerca di migliorare le tue competenze iOS, allora la comprensione dei servizi di localizzazione è parte integrante del mastering iOS. Questo corso offre le abilità di sviluppo dell'app iOS chiave per i discenti che desiderano utilizzare le caratteristiche di ubicazione nelle loro applicazioni. Questo corso prende i discenti dalle basi di lavoro con sede per costruire un'applicazione completamente funzionale che possa scaricare immagini da qualsiasi posizione scelta. Con questo corso gratuito, si imparano queste abilità vitali in appena 3 ore. Quindi iniziate questo corso oggi, e per la fine della settimana si avrà un'eccellente nuova abilità!
Start Course Now