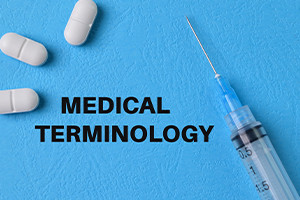 Introduzione alla terminologia medica
-
Learners already enrolled
This Free Online Course Includes:
Hours of Learning
CPD Accreditation
Final Assessment
Start Course Now
COURSE PUBLISHER
Published by
-
Introduzione alla terminologia medica
Imparate le basi della terminologia medica per parlare correntemente il vernacolo medico con questo corso gratuito di assistenza sanitaria online.
La medicina ha una lingua molto distinta e altamente specializzata. Questo corso ti a...
La medicina ha una lingua molto distinta e altamente specializzata. Questo corso ti aiuta a sviluppare un vocabolario medico di lavoro. Vi presentiamo la terminologia medica di base utilizzata per descrivere il corpo umano, i suoi vari sistemi d'organo, le malattie, i disturbi e le procedure di trattamento associate. Esplora i suffissi, i prefissi e le radici di parole più comunemente riscontrate in medicina. Entro la fine di questo corso parlerà come un medico.
Read More
In This Free Course, You Will Learn How To
View All Learning Outcomes
View Less
Complete This CPD Accredited Course & Get Your
Certificate

!
Certify Your Skills

A CPD accredited Alison Diploma/Certificate certifies the skills you've learned

Stand Out From The Crowd

Add your Alison Certification to your resume and stay ahead of the competition

Advance in Your Career

Share your Alison Certification with potential employers to show off your skills and capabilities
Learner Reviews & Feedback For Introduzione alla terminologia medica
View More Reviews
Back to course information
About Your Alison Course Publisher
- Alison Stats
- Alison Stats
- Learners
- Courses
- Learners Have Benefited From Their Courses
Read More
More Free Online Courses by This Publisher
Learners Who Took This Course Also Enrolled In
Frequently Asked Questions
What are the best free online courses for learning medical terminology?
Is medical terminology a difficult course?
Is it worth taking a medical terminology course?
How long does it take to complete a course in medical terminology?