Gestione Marketing - Analisi Competitori e Clienti - Revised
Acquisire informazioni sul ruolo dell'analisi competitiva nel marketing.
Publisher:

NPTEL
Take this free online Marketing Management course from Alison and learn how to analyze competitors and customers. Competitive analysis helps organizations identify competitors and evaluate their strategies. This allows them to determine their rival's strengths and weaknesses relative to their own products or services. With this course, you will be able to analyze and compare your company to competitors and take necessary actions to get ahead.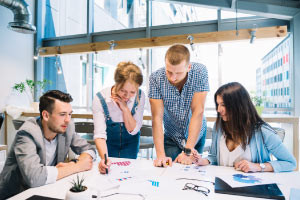 Durata

1.5-3 Oras

Accreditation

CPD
Description
Questo corso gratuito di Alison, Marketing Management - Analyzing Competitori e Clienti, vi insegnerà il ruolo dell'analisi competitiva nel marketing, e l'importanza di analizzare e comparare la vostra azienda con i suoi concorrenti per un business di successo.
Il corso inizia introducendo le caratteristiche importanti dell'analisi concorrente, insegnando sui diversi obiettivi di marketing e su come si adattano agli obiettivi generali di un'azienda. Studierà anche la strategia commerciale dietro il marketing, i processi di business core e le competenze fondamentali.
Prossimo, verrà introdotto al framework PESTEL - come i diversi fattori di PESTEL possono influenzare il modo in cui un'azienda fa affari. Imparerai anche a condurre analisi SWOT e a come aiuta la tua azienda ad analizzare se stessa con i suoi concorrenti. Sarà inoltre introdotto a metodi aggiuntivi che vengono utilizzati per analizzare i concorrenti e i clienti.
Questo corso sarà di grande interesse per i professionisti del business, i venditori e coloro che vogliono sapere come si può affrontare il marketing in un ambiente di business più ampio.
Inizio Corso Ora