Fondamentali di Stabilimento Layout in Ingegneria Industriale
Corso online gratuito sui fondali del layout delle piante, metodi di layout degli impianti e progettazione in Ingegneria Industriale.
Publisher:

NPTEL
Questo corso gratuito online sulle Fundamentals of plant layout in industrial engineering fornisce una guida completa su come selezionare un sito, lo scopo del layout delle piante e i tipi di layout delle piante. Scopri i diversi metodi di selezione del sito, i fattori che influenzano la selezione del sito, come progettare layout di prodotto, nonché l'organizzazione di strutture e movimentazioni materiali. Iniziare questo corso oggi e migliorare la tua conoscenza ingegneristica.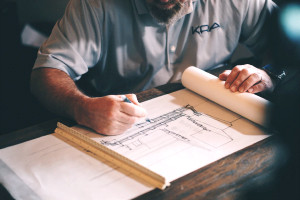 Durata

5-6 Oras

Accreditation

CPD
Description
Questo corso gratuito online sulle Fundamentals of Plant Layout in Industrial Engineering comincerà introducendo come selezionare la posizione di un impianto e come progettare un layout vegetale per un'organizzazione ingegneristica. Si imparerà la condizione generale necessaria per localizzare un nuovo impianto, nonché la portata della località vegetale.
Questo corso vi introdurrà poi ai vari fattori che svolgono ruoli significativi nella selezione dei siti di una particolare industria. Dopodichè si imparerà sui diversi metodi che possono essere adottati nella scelta di un impianto o sito corretto in un ambiente di ingegneria industriale. Si imparerà poi allo scopo di sviluppare un buon layout di pianta.
Poi, questo corso spiegherà le diverse classi di layout delle piante, le diverse tipologie di layout delle piante, la procedura di progettazione di un layout di prodotto e di processo. Imparerai l'importanza di costruire disegni e allestimento di strutture. Infine, imparerai circa diversi tipi di edifici, insieme all'effetto dell'illuminazione, della ventilazione e delle condizioni climatiche sul benessere generale dei lavoratori in una pianta.
Start Course Now