Tessile Finitura di Wool e Tessuti Sintetici
Scopri la finitura tessile di lana e tessuti sintetici con questo corso gratuito online.
Ingegneria & Costruzioni
Gratuito
In questo corso gratuito online in finitura tessile, si imparerà sulle finiture tessili che sono applicabili per la lana solo come fresatura, finitura resistente e fissaggio permanente di lana. Scoprirete anche finiture speciali come l'impostazione del calore, la finitura antistatica e la deponderazione che sono specifiche per i tessuti sintetici.
Take this certificate on your own.
Start now and learn at your own pace.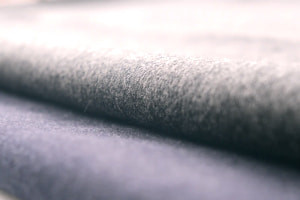 Description
Questo corso gratuito, online in Textile Finishing di Wool and Sintetiche Fabrics che inizierà con un'introduzione alle finiture tessili di base che possono essere applicate a diversi materiali. Imparerai i diversi processi di finitura per la lana, insieme ai trattamenti per rendere resistente la restringimento della lana.
Prossimo il corso ti porterà anche se i processi di impostazione e crabbio di lana, così come la modosa la lana dall'essere mangiati dalle falde. Poi il corso ti porterà attraverso il biopolimento che è un processo di finitura che migliora la qualità del tessuto cellulosico. Dopo di che, si acquisirà una comprensione delle finiture in fibra sintetica come l'impostazione del calore, la finitura antistatica e la deponderazione.
Entro la fine del corso, si avrà una forte comprensione delle basi della finitura tessile. Questo vi darà molta più fiducia quando si parla di vari tessuti nella vita quotidiana o al lavoro, e potrebbe addirittura iniziare un viaggio di apprendimento tessile lungo tutto l'arco della vita. Allora perché aspettare? Inizia questo corso, oggi.
Start Course Now