A Beginners Guide to Microsoft Excel 2016
This free online course will show you how to organize, store, and analyze extensive information using MS Excel 2016.
Publisher:

Bigger Brains
Knowing how to use Microsoft Excel 2016 could be one of the most useful and valuable skill sets a modern company could wish for. This spreadsheet wizard can do anything, from organizing lists to creating multi-layered, interactive reports. It can also reveal answers to business-critical questions like Return of Investment (ROI), budgeting, monitoring revenues, and more. Let's start cracking the the numbers today!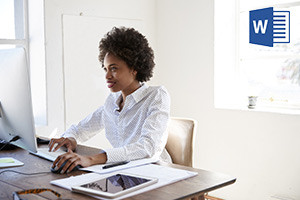 Durata

4-5 Oras

Accreditation

CPD
Description
There are two types of people in the world: Those who know their way around Excel and those who don't. If you know how to operate Microsoft Excel 2016, you will likely have a valuable combination of skills in your corporation. This course will teach you everything you need to know about this programme in a step-by-step format. It starts with a demonstration of Excel to assist you in better comprehending the tool environment. You will discover the process of navigating the software and get started on data entry. We then explain the benefits of customizing the quick access toolbar to easily access your most often used icons while working in a worksheet and the ribbon elements' actions.
The sections that follow illustrate how to build, modify, and manipulate spreadsheets from the ground up. In addition, we also discuss ways of dealing with compatibility concerns with older versions of MS Excel. We will then explain the use of built-in functions to analyze and comprehend the data within the spreadsheet. We'll show you how to recognize arguments, perform calculations, and answer questions. Following that, the review tools available for performing proofing checks in your workbook are described. Subsequently, you will also learn to apply formats, alignments, conditions, cell designs, and templates to make a spreadsheet enticing.
The course culminates with instructions on how to create a spreadsheet presentation with custom header and footer information. You will learn the document page layout and manage the various print options available for Excel workbooks. Finally, we will discuss the advanced attributes and settings accessible for Excel worksheets. Excel is a highly sophisticated spreadsheet programme that allows you to perform extraordinary things. You will discover how beneficial it is for you to utilize this powerful tool, from formatting to computing complex numbers, in your daily lives. You may have a basic understanding of how Excel works, but if you want to learn how to make the most of it, take this course right away. 
Inizio Corso Ora