Test des logiciels-Couverture de la condition et stratégies de test de Mutation-Révisé
Le cours sur les stratégies d'analyse de la condition et des tests de mutation vous enseignera la plupart des stratégies de test avancées pour les logiciels.
IL
Gratuit
This free online software testing course is focused on condition coverage and mutation testing strategies. You will learn about coverage based techniques such as Multiple Condition Coverage (MCC) and Modified Condition and Decision Coverage (MC/DC). You will also study how to use Data Flow Testing to test your variables in a program, create a control flow graph, and introduce faults into your program for mutation testing.
Take this certificate on your own.
Start now and learn at your own pace.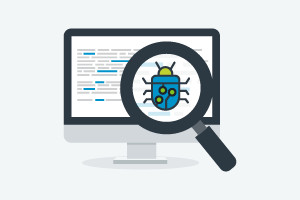 Description
Dans ce cours, vous allez découvrir les tests de flux de données et créer des graphiques de flux de contrôle et des techniques basées sur la couverture, telles que la couverture de conditions multiples (MCC).
Vous allez apprendre comment les tests de mutation fonctionnent et pourquoi vous introduierez des failles dans votre programme. Vous en apprendrez davantage sur les tests de couverture de base et sur les conditions multiples. Vous en apprendrez davantage sur les différences dans les techniques de couverture, leurs forces et leurs faiblesses. Vous examinerez le MC/DC, la condition modifiée et les tests de couverture de la décision. Vous pouvez également créer un graphique de flux de contrôle pour vos tests de trajectoire. Vous allez apprendre à tester votre variable dans un programme à l'aide des tests de flux de données. Vous étudierez de plus en plus les tests de mutation, la terminologie et les inconvénients potentiels. Enfin, vous serez introduit aux tests d'intégration et aux différentes approches.
Ce cours intéressera tout programmeur souhaitant en savoir plus sur les programmes de test avancés pour ce qu'ils ont pu écrire. Prérequis: Vous devez suivre les deux cours précédents: ' Introduction au test logiciel'et'Software Testing-Black-Box Strategies and White-Box testing'.
Start Course Now