Six Sigma-Introduction aux méthodes de Taguchi et à la conception robuste-Révisé en 2018
Amélioriez la qualité de vos produits manufacturés en étudiant les principes de Taguchi Methods And Robust Design.
Entreprises
Gratuit
Cette méthode gratuite de taguchi en ligne et un cours de design robuste vous donneront une introduction aux méthodes Taguchi et un design robuste. Des industries diverses comme l'ingénierie, la biotechnologie, le marketing et la publicité utilisent des méthodes de Taguchi pour améliorer la qualité des produits manufacturés. Avec ce cours, vous apprendrez comment les méthodes Taguchi, également connues sous le nom de méthodologie Robust Design, contribuent à améliorer la productivité en prenant en compte les facteurs de bruit et le coût de l'échec.
Take this certificate on your own.
Start now and learn at your own pace.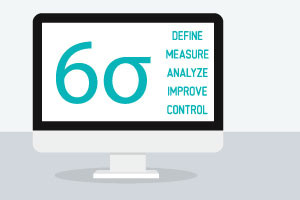 Description
Ce cours vous présentera d'abord les méthodes Taguchi, également connu sous le nom de "Quality Engineering" ou "Robust Design". Vous étudierez les applications de QE types et vous étudierez le DOE (Design of Experiment) qui est l'outil clé de cette approche. Vous connaitrez le développeur Genichi Taguchi et son mentor C. R. Rao, et étudiez sa contribution clé, Robust Design, qui permet aux produits ou services de fonctionner sur une large gamme de conditions d'utilisation et d'environnement.

Vous étudierez ensuite les 3 étapes de la conception de produit de Taguchi ' qui englobe la conception de systèmes, la conception de paramètres et la conception de tolérance. Vous apprendrez que l'étape de conception de paramètre des facteurs expérimentaux de Taguchi ' identifie et optimise les facteurs de conception. Le cours vous enseignera les paramètres à rechercher lors de l'application de Robust Design ainsi que les faiblesses que l'on peut rencontrer avec l'approche. Le cours examinera également la différence entre l'analyse de sensibilité et la conception robuste.

Les chefs d'entreprise et les gestionnaires dans le domaine de l'ingénierie, de la biotechnologie, du marketing et de la publicité bénéficieront des principes de Taguchi Methods et Robust Design enseignés dans ce cours. Ils appriront les techniques et les outils nécessaires pour améliorer la productivité de leur organisation tout en répondant aux besoins et à la satisfaction de leurs clients. À la fin du cours, vos compétences professionnelles et votre somme d'acute; r é r é seront au niveau suivant. Alors pourquoi attendre? Commencez votre prochain voyage d'apprentissage, aujourd'hui.
Start Course Now