Gestion du marketing-Analyse des concurrents et des clients-Révisé
Découvrez le rôle de l'analyse concurrentielle dans le marketing.
Publisher:

NPTEL
Take this free online Marketing Management course from Alison and learn how to analyze competitors and customers. Competitive analysis helps organizations identify competitors and evaluate their strategies. This allows them to determine their rival's strengths and weaknesses relative to their own products or services. With this course, you will be able to analyze and compare your company to competitors and take necessary actions to get ahead.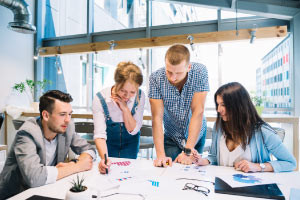 Durée

1.5-3 Heures

Accreditation

CPD
Description
Ce cours gratuit Alison, Marketing Management-Analyzing Competitors and Customers, vous enseignera le rôle de l'analyse concurrentielle dans le marketing et l'importance de l'analyse et de la comparaison de votre entreprise avec ses concurrents pour une entreprise prospère.
Le cours commence par vous présenter les caractéristiques importantes de l'analyse des concurrents en enseignant les différents objectifs de marketing et la manière dont ils s'intègrent aux objectifs globaux d'une entreprise. Vous étudierez également la stratégie commerciale qui sous-tend le marketing, les processus métier de base et les compétences de base.
Ensuite, vous serez introduit dans le cadre PESTEL-comment les différents facteurs PESTEL peuvent affecter la façon dont une entreprise fait affaire. Vous apprendrez également à effectuer une analyse SWOT et comment elle aide votre entreprise à s'analyser avec ses concurrents. Vous serez également introduit dans des méthodes supplémentaires utilisées pour analyser les concurrents et les clients.
Ce cours sera d'un grand intérêt pour les professionnels, les spécialistes du marketing et ceux qui souhaitent en savoir plus sur la façon dont le marketing peut être abordé dans un environnement commercial plus large.
Démarrer le cours maintenant