Gestion des opérations appliquées-Équilibre entre les lignes et les installations-Révisé
Le cours "Équilibrer les lignes et les installations" présente l'apprenant à l'utilisation de la compréhension de la mise en page de vos opérations.
Entreprises
Gratuit
This free online course in Applied Operations Management teaches you how to design a smooth production flow with line balancing and facilities location. Line balancing is the process of assigning tasks to workstations so that it takes every worker the same amount of time to finish a task. This minimizes idle time and removes potential bottlenecks from within a process. This course will help you improve the productivity of your manufactory.
Take this certificate on your own.
Start now and learn at your own pace.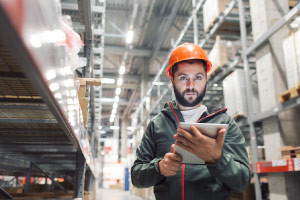 Description
Ce cours vous permettra de vous familiariser avec le processus d'équilibrage des lignes dans la fabrication sans gaspillage. Cela implique l'affectation de tâches aux postes de travail, afin de s'assurer qu'ils ont des exigences de temps à peu près égales. L'équilibrage de ligne est très utile pour supprimer les goulots d'étranglement potentiels dans un processus.
Vous serez introduit dans le concept d'équilibrage de ligne et d'exploration de la terminologie associée, telles que la priorité des tâches, le temps de cycle et les heures de tâche.
Vous allez ensuite apprendre à travailler avec des heuristiques dans des problèmes d'équilibrage de ligne, tels que le chemin le plus long du réseau et le temps de traitement le plus court. Vous en apprendrez également sur le temps de cycle, la durée du cycle déterminant le débit de sortie et la durée maximale autorisée sur chaque poste de travail avant que le travail ne se déplace.
Ensuite, vous allez découvrir des méthodes quantitatives telles que le modèle p-médian, qui recrée avec précision de nombreuses situations du monde réel, telles que l'emplacement des installations publiques ou industrielles, des entrepôts et plus encore.
Ce cours intéressera les professionnels travaillant dans le domaine de la production maigre et de la gestion des opérations qui souhaitent en apprendre davantage sur leur ligne de travail, ainsi qu'à tous les apprenants qui souhaitent étudier ces aspects importants de la gestion des opérations.
Start Course Now