Back
Welcome to Alison's Help Center; where all your most commonly asked questions are answered.

Before contacting us, use the search (above) or browse through our categories (left) to try and find your answer.
What is the difference between a certificate course and a diploma course?
The different course types can be defined as follows:

Average duration: 2 - 3 hours

There are times when you may wish to specialise in a whole subject area, and there are times where you may prefer to gain critical knowledge of individual concepts within a subject area. Alison's Certificate courses will help you focus your learning on distinct topics. Our Certificate courses include an abundance of subjects, such as: languages, media studies, journalism and public relations, health and fitness, business studies, computer programming and networking, and many more!

Not all our Certificate courses have a Diploma equivalent.

Average duration: 8 - 10 hours

Diploma courses are specifically designed to give you a more extensive understanding of a subject area, by helping you master multiple concepts within a subject. Our Diploma courses span a variety of professional subjects, such as: workplace safety and health, business management and entrepreneurship, food safety, nursing and patient care, customer service, and many more! I would like to stress that before you begin your study you should check if there is a Diploma version of your chosen topic to avoid repetition. If you complete a Certificate course which is repeated in a Diploma course you will need to retake it again within that Diploma course, the information does not automatically transfer over.

To summarise, the Certificate courses are meant for light study. The Diploma courses are more extensive if you wish to broaden your knowledge on a particular topic. We introduced these after getting repeated inquiries from Learners asking which course to study next after completing a course under a certain topic. These Paths can contain up to 8 courses at times.
Thank you! We appreciate your feedback.
We're sorry this article was not helpful.
Please leave us a message with your feedback so we can improve this article. If you choose not to provide your email we will not be able to respond to you directly.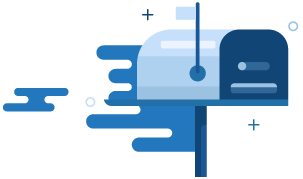 Can't find the answer you're looking for?
Don't worry, we're here to help! Contact our Learner Support Team with your question.
Contact Support