Back
Welcome to Alison's Help Center; where all your most commonly asked questions are answered.

Before contacting us, use the search (above) or browse through our categories (left) to try and find your answer.
How can I track my order by Standard Shipping?
Standard shipping normally takes 5-10 working days for delivery to countries within Europe and 10-14 working days for delivery to countries outside of Europe. However, we do advise to allow up to 28 working days for delivery.


If your item has been received by your national postal provider then you should be able to find a delivery record by going to their website and entering the Global Mail Delivery Code given in your dispatch email, provided your national postal provider has scanned the code upon its arrival into your country.

You can use the following websites to track your order:

http://www.track-trace.com/post

Once your order has entered the destination country, you can track it using the postal service site of your country (where it is possible to track). See countries listed below:

If you require any further assistance please contact [email protected] and our support team will be happy to help!
Thank you! We appreciate your feedback.
We're sorry this article was not helpful.
Please leave us a message with your feedback so we can improve this article. If you choose not to provide your email we will not be able to respond to you directly.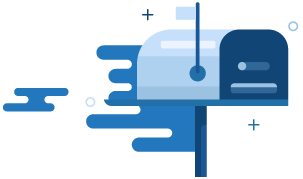 Can't find the answer you're looking for?
Don't worry, we're here to help! Contact our Learner Support Team with your question.
Contact Support