Back
Welcome to Alison's Help Center; where all your most commonly asked questions are answered.

Before contacting us, use the search (above) or browse through our categories (left) to try and find your answer.
Where is my order/certificate?
With Standard Shipping, your order is sent by Registered Post to your country and then it is delivered locally by your National Postal Service. DHL does not deliver your order.

Please note that some countries will need to allow up to 28 working days for shipping.

Your National Postal Service should be able to scan the package, update the order status online, and contact you regarding delivery. It will be the responsibility of your National Postal Service to contact you if they cannot make delivery.

If you cannot find a delivery record and it has been over 28 working days then we would advise that you contact your national postal provider directly with your delivery code as they will be able to advise if your order is delivered, still in transit or being returned to us for any reason.
Thank you! We appreciate your feedback.
We're sorry this article was not helpful.
Please leave us a message with your feedback so we can improve this article. If you choose not to provide your email we will not be able to respond to you directly.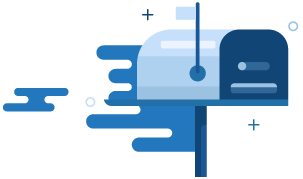 Can't find the answer you're looking for?
Don't worry, we're here to help! Contact our Learner Support Team with your question.
Contact Support