Back
Welcome to Alison's Help Center; where all your most commonly asked questions are answered.

Before contacting us, use the search (above) or browse through our categories (left) to try and find your answer.
How long does it take to deliver my order?
Standard Shipping is sent by Royal Mail from the United Kingdom. Once the package reaches your country, it is taken over by your National Postal Service for delivery to the address you provided.

The Royal Mail delivery to countries within Europe usually takes 5-10 working days. For countries outside Europe, delivery is usually around 10-14 working days. The National Postal Service in each country will then arrange local delivery. We suggest you allow up to 28 working days for delivery.

Due to customs delays relating to COVID pandemic protocols, orders may be delayed. We are trying our level best to ensure that your Certificate reaches you as soon as possible.
Thank you! We appreciate your feedback.
We're sorry this article was not helpful.
Please leave us a message with your feedback so we can improve this article. If you choose not to provide your email we will not be able to respond to you directly.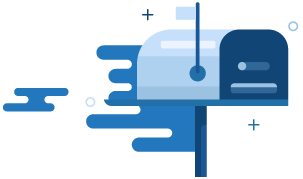 Can't find the answer you're looking for?
Don't worry, we're here to help! Contact our Learner Support Team with your question.
Contact Support