Back
Welcome to Alison's Help Center; where all your most commonly asked questions are answered.

Before contacting us, use the search (above) or browse through our categories (left) to try and find your answer.
How do I purchase my Certificate?
All learning on Alison is free. After you complete a course, you are given the option to purchase a digital or printed version of your achievement.

Purchasing a certificate is simple. Start by logging in to your account and going to Shop. You will see a screen showing all your available certificates. Select the course you want to purchase a certificate for.

The second step is to choose the type of Certificate you want to purchase, as shown below. Don't forget to edit the name on your certificate, or add any discounts you have in this step before clicking the Next button.

The third step is to select your payment method. Choose Credit/Debit card, Paypal or Bank transfer.

Credit/Debit Card: A quick and easy way to pay through the shopping cart in your Alison Account.

PayPal: You will be redirected to the PayPal website to confirm your payment (if PayPal is operational in your country).

Bank Transfer: Start by submitting your order details through the shopping cart in your Alison Account. Choose I do not have a card or Paypal and reserve the order. Please use the following details:

Account Name: Capernaum Limited

Bank Name: AIB

Bank Address: 50 Main St, Loughrea, Co. Galway, Ireland

Account Number: 23881110

Sort Code: 937428

Swift Code/ BIC: AIBKIE2D

IBAN: IE68AIBK93742823881110

Important Note: You need to reference your Alison ID Number and Name on the transfer so that we know the payment is from you. You can find your Alison ID on your Dashboard (on the left of your screen).
Thank you! We appreciate your feedback.
We're sorry this article was not helpful.
Please leave us a message with your feedback so we can improve this article. If you choose not to provide your email we will not be able to respond to you directly.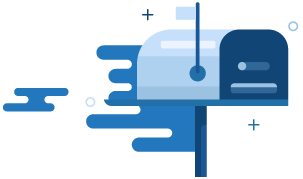 Can't find the answer you're looking for?
Don't worry, we're here to help! Contact our Learner Support Team with your question.
Contact Support