Start a Career in Course Building
As a Course Creator, you will work with Alison's publishing partners to convert their teaching material to online courses for our learners. You will write modules, course descriptions and learning outcomes that accurately reflect the course content and get online students excited about doing our courses!
We will guide you through our Course Creator Training Programme and help you gain the skills you need to reach your earning potential. You can earn up to €50 per day by working on contract, either for Alison directly or for an Alison publisher.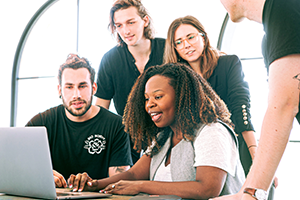 What makes a good Course Creator?
Fluent in both spoken and written English
Excellent English language writing skills and attention to detail
The ability to accurately and quickly distil lots of information into a series of modules using text, images and videos
Above-average general knowledge with a curiosity about a wide variety of subjects
The maturity and interest to work with a wide variety of content publishers and subjects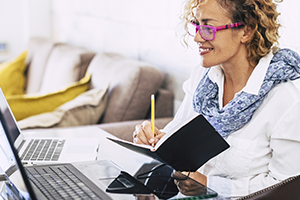 Who does this role suit best?
Retired or part-time lecturers, teachers, journalists, librarians, scriptwriters, novelists, editors, copywriters or sub-editors
Freelancers in relevant fields who want to boost their income
Those with a TEFL qualification or previous experience teaching English
People who want to work from home and work remotely (must have reliable Internet connection)
Those who can self-manage
Why you should apply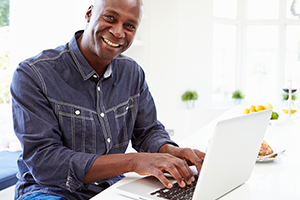 Earn up to €50 a day for every day you work. The better you are, the more work can be assigned to you
Work from home and make your own hours
Supplement freelance income or your part-time job by being an Alison Course Creator
Join a team that is dedicated to furthering online education across the world
Do you have these advantages?
An undergraduate degree in humanities or social science so that you are familiar with academic language
Specialist knowledge in a specific field or across a wide variety of topics
Previous experience designing syllabi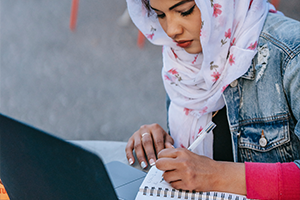 What does the training programme offer?
Alison developed a training programme to create entrepreneurial opportunity for those who would like to build and publish online courses. Your journey to becoming a fully qualified Alison Course Creator happens in three stages.
Level 1 is achieved once your application is submitted and you have successfully completed the required training courses.
Level 2 is when your work meets strict quality standards and you publish your first course on the Alison website.
Level 3 is when you are ready to offer your publishing skills to subject matter experts who need help converting their content into online courses. You can only achieve this level after publishing four high-quality courses on the Alison website.
Terms & Conditions
The terms and conditions of the Alison Course Creator training programme, as well as the structure of the programme, may change at any time. You engage with the programme entirely at your own risk. While Alison invites you to apply to become qualified as an Alison Course Creator, it does not guarantee work to any individual Course Creator. Alison does not pay trainees until they have passed Level 3 in the training programme. There may be some exceptions if the quality of the work delivered by a trainee justifies it. The decision to pay trainees is entirely up to the Alison Publishing Department. All decisions are final. All decisions are final.