Hola. Cómo te puedo ayudar?
Back
Welcome to Alison's Help Center; where all your most commonly asked questions are answered.

Before contacting us, use the search (above) or browse through our categories (left) to try and find your answer.
¿Cómo califico para un certificado?
Para calificar para un certificado de Alison genuino, debe completar satisfactoriamente el curso o Vía de acceso de aprendizaje que haya elegido, lograr un 80% o más en todas las evaluaciones.

Una vez que haya completado la evaluación final y pase con un resultado del 80% o más, el curso debe actualizarse automáticamente para completarse.

¡ Ahora eres Alison Graduate! ¡ Bien hecho!

Si falla una evaluación o desea obtener una puntuación más alta, puede volver a tomar la evaluación. Simplemente vaya a la página de evaluación y haga clic en el botón "Retomar" junto a su puntuación actual. La puntuación se suprimirá y podrá repetir la evaluación de forma inmediata.

Nota: cuando se retoma una evaluación, se suprimirá el resultado anterior y se sustituirá por el resultado más reciente, incluso si es inferior al original.

Para obtener más información sobre cómo comprar un certificado de Alison, por favor envíe un correo electrónico a [email protected] y nos alegraremos de ayudar.
¡Gracias! Apreciamos tus comentarios.
Sentimos que el artículo no fuera útil.
Please leave us a message with your feedback so we can improve this article. If you choose not to provide your email we will not be able to respond to you directly.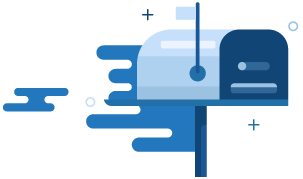 Can't find the answer you're looking for?
Don't worry, we're here to help! Contact our Learner Support Team with your question.
Contact Support