Hola. Cómo te puedo ayudar?
Back
Bienvenido al Centro de Ayuda de Alison; donde todas las preguntas más comunes son respondidas.

Antes de ponerse en contacto con nosotros, utilice la búsqueda (arriba) o navegue por nuestras categorías (a la izquierda) para intentar encontrar su respuesta.
Sample Alison Diploma
If you purchase a diploma parchment, it will be shipped to your address. A transcript, which includes your personal details, the result you achieved, a brief overview of the course and the details of the modules you studied while completing the course, will be included with your order

You can view diplomas and parchments from our learners around the world at our Graduate page. You can also see an example of a Diploma parchment here:

Alison Diploma parchments include these enhanced security features:

• Bespoke micro embossed silver rainbow prismatic foil

• Micro print background

• Embedded metallic Genuine Text thread

• UV dull watermarked security material with embedded invisible UV fibres

• Numismatic security patterned background

• Guilloche security patterned background

• UV invisible ink

• Sequential stock control numbering on reverse
¡Gracias! Apreciamos tus comentarios.
Sentimos que el artículo no fuera útil.
Por favor, déjanos un mensaje con tus comentarios para que podamos mejorar este artículo. Si usted elige no proporcionar su correo electrónico no vamos a ser capaz de responder a usted directamente.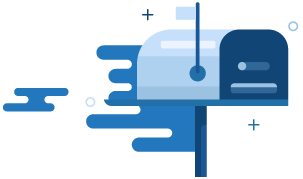 ¿No puedes encontrar la respuesta que estás buscando?
No te preocupes, ¡estamos aquí para ayudar! Póngase en contacto con nuestro Equipo de Apoyo al Learner con su pregunta.
Contact Support