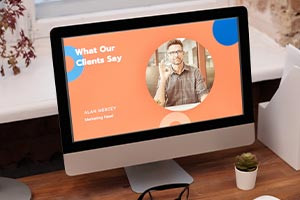 Web Design with HTML
-
Learners already enrolled
This Free Online Course Includes:
Hours of Learning
CPD Accreditation
Final Assessment
Start Course Now
COURSE PUBLISHER
Published by
-
Web Design with HTML
Learn the basics of designing beautiful and functional websites using HTML in this free online course.
Websites play an important role in helping us access information on the internet. Thi...
Websites play an important role in helping us access information on the internet. This short, free online course covers the basic principles and elements of HTML, the most widely used programming language for designing websites. You will learn about using tags and adding elements like tables and media. We'll also cover using CSS and JavaScript to make a website responsive, so you can be on the way to building your first functional website.
Read More
In This Free Course, You Will Learn How To
View All Learning Outcomes
View Less
Complete This CPD Accredited Course & Get Your
Certificate

!
Certify Your Skills

A CPD accredited Alison Diploma/Certificate certifies the skills you've learned

Stand Out From The Crowd

Add your Alison Certification to your resumé and stay ahead of the competition

Advance in Your Career

Share your Alison Certification with potential employers to show off your skills and capabilities
Learner Reviews & Feedback For Web Design with HTML
View More Reviews
Back to course information
About Your Alison Course Publisher
- Alison Stats
- Alison Stats
- Learners
- Courses
- Learners Have Benefited From Their Courses
Read More
More Free Online Courses by This Publisher
Learners Who Took This Course Also Enrolled In