User Information Security Principles: 10 Tips for a Secure Practice
Become acquainted with the theoretical foundations of information security through this free online course.
Publisher:

inforensic
Understand the practical issues for working securely in IT protecting your IT systems and data through this comprehensive course that describes what it takes to avoid becoming a victim of cybercriminals while using a computer at home and at work. In addition, it outlines the basic security knowledge that is essential to prevent ongoing cyber attacks and explains how to use one of the most important security tools: information sharing.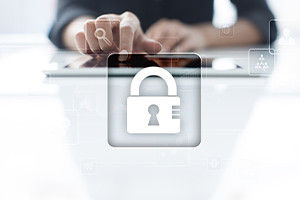 Duration

5-6 Hours

Accreditation

CPD
Description
In recent years, user information has become increasingly important. This course therefore aims to help you understand user information security better by analysing the impact of cyber attacks on IT activities and explaining how to take up the fight against cybercriminals. To take this course, we recommend that you have a basic knowledge of computer science, which you can attain through other relevant Alison courses. You can complete this high-quality course on your own schedule and obtain a certificate on demand.
What can you expect from learning user information security? For a start, we have designed this course to provide in-depth knowledge of user information security to help you establish and maintain the appropriate level of information security. Furthermore, it demonstrates how we can defend against cybercriminals collectively. In addition to the activities provided in the course, you will receive study reminders and notes to help you learn and understand the content and apply it in your daily work. This course is an excellent addition to your resume, increases your self-confidence when looking for a job and allows you to discuss information security principles effectively and confidently during interviews.
After successfully completing the course, which includes an online assessment to cement your knowledge, you will be able to protect your own home systems and contribute to the information security of your workplace. You can repeat the assessment as many times as you want to keep the content fresh. If you are an IT worker, computer assistant or security technician, this course will enrich your career with necessary security knowledge. Sign up for this comprehensive course to take up a position in any of the above roles and further develop your security knowledge. Wait no more and enrol today.
Start Course Now