Total Productive Maintenance (TPM) for Production and Quality Systems
Learn about the fundamental concepts related to Total Productive Maintenance (TPM) in this free online tpm course.
Publisher:

S. M. Waqas Imam
The free online Total Productive Maintenance (TPM) training certification course covers the essential aspects of a TPM program. It includes programs like the seven pillars of TPM, and the benefits and objectives of the TPM program. Start the course and learn about measuring performance in a TPM program, the differences between TPM and TQM programs, and the types of maintenance and reliability centered maintenance.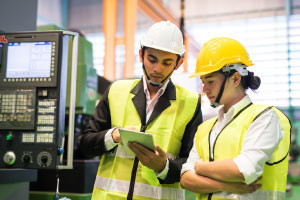 Duration

1.5-3 Hours

Accreditation

CPD
Description
In this free online course Total Productive Maintenance (TPM), you will learn about the fundamentals of a TPM program like the seven basic pillars of the program, the objectives and benefits of the program, measuring performance in a TPM program, and differences betweem Total Quality Management (TQM) and TPM. 
The course begins with an introduction to Total Productive maintenance. Then it discusses the various fundamental concepts of TPM and clarifies the misconceptions. The subsequent topics discuss the concepts related to its benefits, objectives, performance measurement etc. The second module is based on essentials of the TPM. It includes maintenance activities, and the five different types of maintenance programs. You will also learn about the Reliability Centered Maintenance (RCM), and the implementation areas of a TPM Program.
Whether you work in Operational Excellence, Quality, Production or Maintenance department, or you're considering working in any of the above as a future career, or if you're a professional seeking to learn about the different TPM tools, then this clear and simple course is for you. Understanding these core concepts is of vital importance for all professionals working in any industry. So, start this free online course today and in just 2 hours you'll be acquainted with the TPM tools.
Start Course Now