Thermal Processing of Foods: Separation processes and Heat Exchangers
In this free online course, you will learn about the various food separation processes and how heat exchangers are used.
Publisher:

NPTEL
This free online course on separation process and heat exchangers in thermal food processing is for you if you wish to understand the methods and processes that are used in separating food products in the food industry. You will learn about commonly used separation processes including ultrafiltration and reverse osmosis. By the end of this course, you will be able to determine the most suitable type of heat exchangers used for thermal processing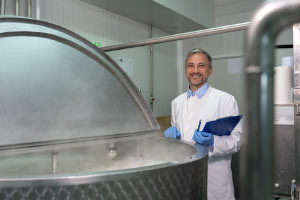 Duration

1.5-3 Hours

Accreditation

CPD
Description
This free online course begins by introducing you to the basic separation processes and how to determine which one is suitable for use in the separation of food components. You will learn about ultrafiltration as a membrance filtration process that uses the concept of hydrostatic pressure. You will also learn about the process of microfiltration.
The course goes on to explain reverse osmosis and its advantages and disadvantages which is very crucial when making decisions on which type of separtion process to use. You will get know about about nanofiltration and electrodialysis and their suitability in deployment for membrane separation and also their limitations.
Finally, you will learn about how heat exhangers are used in tranferring heat from one fluid to another. You will learn about the design of heat exchangers which focuses on the several ways in which heat is tranferred including conduction, convection and radiation. After completing this course, you will become very familiar with major processing equipment used in the food processing industry.
Start Course Now