Strategic Management - Corporate Strategy - Revised
Gain a competitive edge in the market with the corporate strategy techniques taught in this corporate strategy course.
Publisher:

NPTEL
This free online corporate strategy course will introduce you to the concept of corporate strategy. It will teach you how corporate strategy defines the markets and businesses in which an organisation chooses to operate. This approach is essential for a company's long term success and for persuading investors. Organizations that continuously improve their corporate strategy are much more likely to deliver real customer value.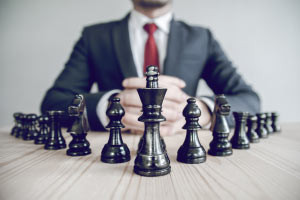 Duration

1.5-3 Hours

Accreditation

CPD
Description
This course will first introduce you to corporate strategy. It will first cover directional strategy, which refers to a company's orientation towards growth, stability or retrenchment. It will then guide you through the portfolio strategy, which refers to the markets in which the company competes through its products or business units. You will then examine parenting strategy, which refers to the activity, coordination and transfer of resources for boosting capabilities among product lines and business units. You will then look into strategic planning, key investment portfolios, and future profit potential.
The course will then cover the GE Matrix, the McKinsey Matrix, and the Shell Matrix. You will look into the fragmented, specialization, stalemate, and volume industries. Here, you will learn that a fragmented industry is small and regionalized, with profitability that is not related to size. You will then learn how a specialization industry has focused segments and steep learning curves, and a stalemate industry has difficulty gaining an advantage. You will then look at volume industries, which are constrained by market segmentation and differentiation.
An effective corporate strategy enables business units to work together to meet the expectations of its shareholders and achieve business goals. This Strategic Management - Corporate Strategy online course will help you learn the most important tools and techniques used in modern corporate strategy. This knowledge will be a great boost for your CV, and make you an even more valuable member of your current, or future company. So why wait? Check out the course today, and start enhancing your corporate strategy skills in no time.
Start Course Now