Ruby on Rails for Web Application Development
Make creating a server-side web application using Ruby on Rails easy, with this free online Ruby on Rails course.
Publisher:

Microsoft
This free online Ruby on Rails course will teach you about the Ruby on Rails web app framework, and teach you how to use it for developing web applications. Ruby on Rails is an easy-to-learn and open source web application program with a liberal license. It has rich libraries, is easy to extend, and is remarkably object-oriented. It also involves less coding, and fewer bugs, which makes it ideal for beginner web developers.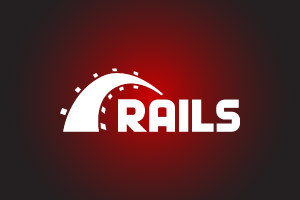 Duration

3-4 Hours

Accreditation

CPD
Description
This course will first introduce you to Ruby on Rails as a programming language and its uses for developing web applications. You will learn its installation process and object orientation and be shown how to make a class. You will then learn how to reference the current object, class methods, and inheritance. The course will also teach you how to create a Ruby file and Ruby code on a demo.

You will then study the Ruby on Rails syntax and learn how loops and conditional branching work. You will also learn how to create methods, along with the correct syntax for writing these procedures in Ruby on Rails. You will study the MVC architecture, which will help you organize code for the creation of robust web applications, and learn how it separates the application into three main logical components which are the model, the view, and the controller.

This web application development course will teach you how Ruby on Rails is used to develop modern web applications in an effective and efficient manner. If you already have a basic understanding of web application development and have completed Alison's courses on Web Page Design Using HTML5 and CSS3, and Knowledge of Programming Concepts with Python, now is the perfect time to take this course and learn how Ruby on Rails can be useful for you!
Start Course Now