Principles and Dynamics of Freelancing
This free online course is designed to equip freelancers with project management skills and prototyping tools.
Publisher:

YouAccel Training
This free online course will teach you about the challenges and benefits of freelancing. To expand your knowledge, you will learn about the process of scheduling a launch, how to define clear goals and write successful sales proposals. You will learn to create accurate bids and automate commit messages. We will also cover the benefits of sending code quality reports in this course.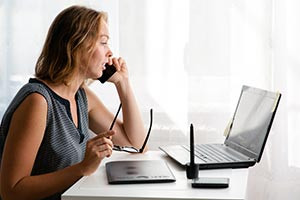 Duration

4-5 Hours

Accreditation

CPD
Description
This free online course has been specifically designed to teach freelancers the different concepts, methodologies, and tools. We will introduce you to the challenges, along with the benefits of freelancing. Goals are a clear path to success. We will show you how to set clearly defined goals and build portfolios tailored specifically to the needs of potential clients or employers. As a freelancer, do you know that a service list is a key detail to have on your portfolio? It also is imperative to have a website for your freelance business. We will take you through the benefits of having a website and using multiple portfolio websites as a marketing strategy. The relevance of well-written sales proposals is another crucial concept to understand. To sustain your business, you need to manage multiple accounting components. Upon completing this course, you will be able to explain different accounting software that will help you achieve this.
The course will take you through three types of proposal templates and thoroughly explain their differences and functions. There are multiple ways to acquire clients when starting as a freelancer. By the end of this course, you will easily list the different channels to do so. You will also be able to comprehend the various soft skills to become a well-rounded freelancer. This course will teach you how to create accurate pricing bids, as well as the disadvantage of overbidding. It also is essential to go through proper requirement elicitation. We will show you how to build a formal requirements document for projects. We will also analyze the use of the git application to automate commit messages. Freelancers work with both physical and remote clients. You will learn how how to create detailed demos for the latter clients. Outsourcing is a common practice in freelancing. We will demonstrate how you can use the Agile methodology system to manage outsourcing services and the prerequisites for working with outsourced developers. It is imperative to fine-tune the scope of every potential project. You will learn how to manage scope creeps when the project scope changes without your input or approval.
Furthermore, you will learn about the functions of user stories. We will familiarize you with the benefits of creating prototypes, along with different prototyping tools. Test-Driven Developments (TDD) is a critical system used on projects, and this course will teach you about its functions. After completing a project, it is vital to create code quality reports. You will be able to explain the advantages of sending these reports to clients. You will also learn about the challenges of working on a legacy application, along with the pros and cons of starting a legacy application from scratch. Communication is paramount in freelancing. You will become familiar with effective means of keeping your clients abreast with relevant updates. We'll also address conflicts and discuss the factors likely to cause disputes between clients and freelancers. You will also be able to identify the right time to fire clients from any freelance project. This course will be of great interest to students, researchers, aspiring freelancers, professional freelancers, enthusiasts, and anyone interested in the principles and dynamics of freelancing. So, register for this course and start your next learning journey today.
Start Course Now