Models for Decision Support Systems
Learn about the different models of DSS and how they are designed to suit the user, in this free online course.
Publisher:

NPTEL
This free online course on Models for Decision Support Systems is an introductory course on the various models of DSS systems available to assist managers with daily and or task-related decisions. You will learn the pros, cons and how Decision Support Systems are designed. If you are interested in incorporating these systems into your business, or, if you're curious about how they work or fascinated to learn more, then this course is for you.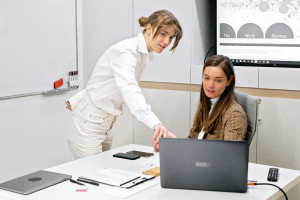 Duration

3-4 Hours

Accreditation

CPD
Description
This free online course, Models for Decision Support Systems, is an introductory course on the different systems available to managers to assist with decision making. We need first to understand what a decision support system is, why it is required and who will be using it. A decision support system (DSS) is an interactive computer-based data system that serves at the management level of an organisation. You will learn the different uses for DSS and the various departments that will utilise these systems. This course will investigate the numerous other Decision Support Systems models available, the attributes of these systems, and what department and level of management are best fitted to each system. Decision support systems are created for every manager to perform a specific managerial duty or solve a specific predicament. Nevertheless, sometimes, they can also aid in making intricate decisions.
Next, you will learn how decision support systems are invented to obtain a competitive advantage over a rival. This course will look at the different characteristics of DSS systems used in marketing and pricing. You will also be looking at taxation, how companies try to avoid paying high taxes and why some countries offer tax-free zones. You will learn the steps taken to ensure that a good or service meets or exceeds a customer's expectation, how shipments take place and why companies need to be flexible to meet customer demands. This course will outline the different steps taken when designing a DSS model and the further problem statements that management may use to ensure that their system is well versed in handling best and worse case scenarios. Additionally, you will learn why DSS models are designed to be adaptable, flexible, and user-friendly.
Finally, the various models for decision support systems are needed as no two departments are the same, functions and roles vary. The overall role of the managers are similar, but the day-to-day decisions are very diverse. A marketing manager and a warehouse manager may need a decision support system to assist with decision-making. Still, they will need to alter the specifications, characteristics, and design to suit each manager. The central objective of a DSS is to strengthen the power, competitiveness, and aptitude of futuristic decision-making of the business. You cannot do this unless it is modelled for each department manager to ensure that their decisions are optimised to be of great value to the company. A decision support system is not a quick fix for any company, but it does empower the management team to make decisions. If you are a business owner, manager, or considering applying for a management role, this course is perfect for you. What are you waiting for? Enrol now and start your journey today!
Start Course Now