Media Studies - Entertainment and Broadcast Media
Learn how music, radio, movies, and television have influenced culture and society, with this free media studies course.
Free Course
Different types of media such as music, radio, movies, and television have faced many challenges with the emergence of digital technology. This Media Studies - Entertainment and Broadcast Media course will discuss the impact new technology has had on these types of media, guide you through the pros and cons of different media types, and how they are evolving to fit within the wider field of entertainment and broadcast media.
Take this certificate on your own.
Start now and learn at your own pace.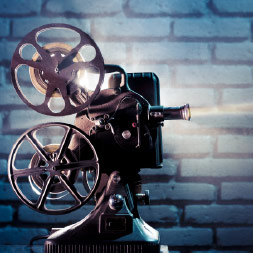 Description
This course begins by discussing how certain technologies changed the face of the music industry. You will study major record labels and independent labels, illegal file sharing, and legitimate digital downloads. You will then study the major technological changes in radio since its inception, the Golden Age of Radio, the Fairness Doctrine on political radio, and the development of new radio technologies. The course will also discuss the radio as a form of mass media.

You will then study the key developments of the motion picture industry and technology, the influence of movies on culture, the effects of piracy on the movie industry, and the impact of digital cinematography on the film industry. Finally, the course will discuss the three important developments in the history of television since 1960, its effect in the development of culture, the difference between satellite and cable television, and the effect of the Internet on content delivery and viewing patterns.

Film, music, radio, and television make up the entertainment and broadcast media industry. This Entertainment and Broadcast Media online course will give you a deeper understanding of the development of the different genres of music, the radio industry and its history, the effects of movies and television on culture, and how these different types of media have adapted to the changing times. This is really interesting and useful knowledge for anyone hoping to work in media, so check out the course today and give your professional skills a real boost.
Start Course Now