Learn How to Practice Self-Discipline on a Daily Basis
Discover the importance of health, learning, and mindset in your self-discipline journey in this free online course.
Publisher:

Martin Meadows
You might have remembered hearing the phrase "I am the master of my fate" in Invictus. Have you ever been perplexed as to how that is possible? If this is the case, you have come to the right place. This self-discipline course is all about self-control and making changes to your thoughts and behaviours by optimizing your mindset and habits including how to develop self-discipline, avoid temptations, and achieve your long-term goals.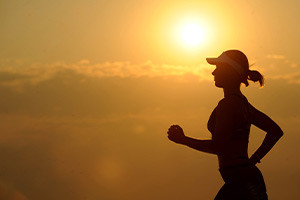 Duration

1.5-3 Hours

Accreditation

CPD
Description
Did you know that self-control makes people happier? A life without self-discipline leads to frustration. However, this does not have to be the issue. This self-discipline training course will teach you techniques for becoming more self-disciplined. It begins by demonstrating the most basic aspect of self-restraint and you will look at how physical activity, food, and fasting can help you achieve your personalized goals. The course will show you the various training techniques and you will then choose which of them work best for you.
The instructor then illustrates how discomfort is a necessary component of building self-discipline. At this time, you will understand how learning difficult things help you get closer to your goals. Then, you will grasp the role of meditative practice and the influence and power of mindset on self-discipline.
Once you complete all of the course modules, you will have the tools needed to start transforming your life and the amount of time you feel frustrated in your daily life will gradually decrease. By recognizing the important role of health, learning, and mindset in your life, you will have a toolset to work on self-discipline daily and be able to live healthy habits. This motivation training is for you if you struggle with personal and professional motivation and could do with practical help to bring structure and positive energy into your everyday life.
Start Course Now